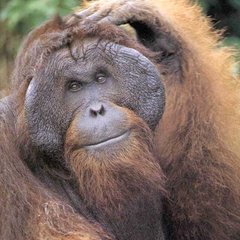 Chris Waller
Art Director, Illustrator.
Horsham, United Kingdom
About
I have worked on the Total War game series since 2003, making many games in various roles along the way.
I'm a broadly skilled generalist 3d artist and have some 3 years leadership experience as lead of a project, plus another 3 years as a lead of smaller teams.
Most recently I was the Art Director on Total War: Warhammer and subsequent DLC, followed by the sequel, Total War: Warhammer II and its DLC until July 2018
I'm currently Technical Art Director overseeing all our Total War projects, but my love of illustration and concept design ensures I'm often making side projects, either small games or pieces of art.
Skills
Art Direction
Concept Art
Concept Design
Digital Painting
Illustration
3D Modeling
Digital Sculpting
Texturing
Sculpting
Drawing
Texture Baking
Software proficiency

3ds Max

After Effects

Modo

Corel Painter

Photoshop

Marmoset Toolbag
Unreal Engine

ZBrush

Unity

xNormal

Python